Liz Tomasi
,

Bilingual Customer Action Associate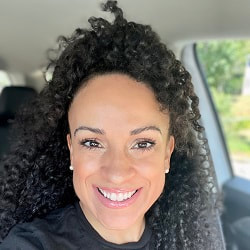 Liz

is a Bilingual Customer Action Associate. She helps connect residents throughout Massachusetts with energy-efficient resources and Home Energy Assessments. This work helps people all throughout the state feel empowered and supported as they take steps to make their homes more comfortable.
Liz

was born and raised in Lawrence Massachusetts. She is of Puerto Rican descent.

Liz

is a graduate of Southern New Hampshire University and has an extensive background working with Non-profit organizations that serve the Community of Lawrence. Her goal is to guide marginalized communities throughout Massachusetts to take action toward a more sustainable future.
Outside of work,

Liz

enjoys spending time with her husband, four sons, and English Bulldog. Her days are spent reading, cooking, gardening, meditating,
and boxing.