Tee Saetia, Implementation Coordinator Intern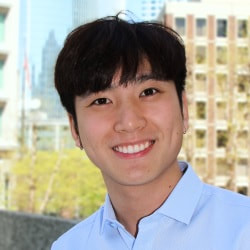 Tee is a senior at Suffolk University with a keen interest in data and business analytics. He moved to the U.S. from Thailand in 2018 to pursue his degree and has been focused on gaining valuable business insights. His goal has always been to use this knowledge to contribute to his community back in Thailand.

In 2023, Tee joined All in Energy. He's enthusiastic about their mission, particularly in assisting non-native speakers to navigate energy efficiency programs. He recognizes the challenges they face and is eager to help. Tee is both prepared and motivated to drive meaningful change, positioning himself as a thought leader in creating a more equitable energy landscape.

With his academic background and experience, Tee believes he can provide meaningful contributions to meet organizational objectives. Outside of his professional endeavors, Tee is a basketball enthusiast. He began playing at the age of 8 and enjoys both playing and watching various sports in his free time.