Tatianna Suriel, Bilingual Community Programs and Partnerships Coordinator​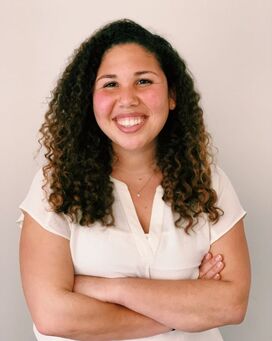 Tatianna joined All In Energy in February 2021. Prior to joining All In Energy, she served as an intern and founder of the Bilingual Education Action Team for Geneva 2030 - a collective impact initiative dedicated to increasing kindergarten readiness, literacy success, STEAM success, improving graduation rates, college and career readiness, and Spanish and English bilingual education in Geneva, New York. Tatianna is also actively involved in the Mariposa DR Foundation in Cabarete, Dominican Republic, working towards creating sustainable solutions to end generational poverty by educating and empowering girls. She has supported the foundation in various areas including organic agriculture, marine ecosystems, and fighting plastic pollution.
​
Growing up, Tatianna split time between the North Coast of the Dominican Republic and Ithaca, NY, where she witnessed first-hand the inequitable distribution of wealth and energy. The intersections of Tatianna's life have all led to her long standing dedication to environmental and social justice and activism in climate change. Tatianna hopes to help bridge the opportunity gap, and increase collective accessibility to clean and renewable energy, all while building meaningful relationships and serving underrepresented communities.
Tatianna earned her B.A. from Hobart and William Smith Colleges in Geneva, NY where she majored in Anthropology-Sociology and Women's Studies and minored in Spanish and Hispanic Studies. Outside of work, she can be found playing tennis, windsurfing, stand up paddleboarding, wakeboarding, or coming up with new vegan recipes in the kitchen. Tatianna loves exploring new places, meeting new people, and indulging in fun meals with friends.