Tasha Espéndez
, Community Programs Director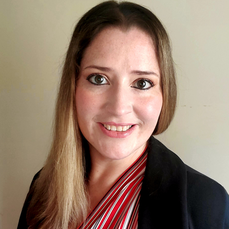 Tasha Espéndez, joined All in Energy in August 2022 with the understanding that the first step for empowerment is awareness. Her Communication and Culture and Transforming Communities studies from Clark University and American University set the foundation for an overall passion for elevating the quality of life in under-resourced communities, promoting values-based HR practices in the workforce and connecting families to early literacy resources to raise equity for social justice.

Tasha was born in Texas, raised in Puerto Rico and currently lives in Lawrence, Massachusetts. A fun fact is that her first Christmas memory was sitting on Santa's lap on top of a military tank in an American base in Germany. With her past volunteering experiences, and professional background Tasha brings to All in Energy project/portfolio management, customer service, adult education and community organizing skills.

​Through her work efforts in the Merrimack Valley communities she was awarded by local congress the 2017 Unsung Heroine of Massachusetts Award and more recently she was one of the recipients from the Instituto Cultural de Puerto Rico Inc., of the 2021 Orgullo Boricua Award. As a Latinos for Education Board Fellow, Tasha is excited to be an active member of the All in Energy team to increase representation and retention of Latinx voices in the clean energy sector.