Penélope Hernández, Program Administrator and ​Outreach Support Intern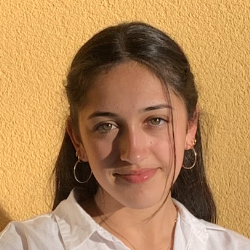 Penelope is from Cambridge, MA but is moving to Brockton, MA very soon. Penelope is a recent graduate from Brandeis University where she studied Environmental Studies, Legal Studies, and Anthropology and looks forward to applying to graduate schools this winter. She is the Program Administrator and Outreach Support Intern within the Program Team and will be working with the team to assist with training materials and support outreach.

Penelope has previously worked as an intern at other non-profit and state organizations to learn more about how to promote DEIJ work in the environmental/energy industry. As an intern at All In Energy she hopes to gain a better understanding of the planning and administrative tasks it takes to support their programs and develop the skills needed to engage the community so that she can keep working towards an inclusive energy future.