Natalie Reeder, Community Programs and Partnership Manager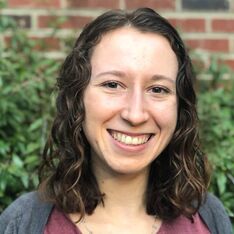 Natalie is a Community Programs and Partnership Manager. She is excited to assist communities in English, Spanish, and Portuguese. She works with communities to help them take advantage of the energy efficiency programs available to residents in Massachusetts.

Natalie is a North Carolina native who moved to Massachusetts for school in 2017. Natalie earned her B.A. in Spanish and International Affairs and her M.A. in International Affairs with a concentration in Climate Policy and Sustainability from Northeastern University.

Natalie grew up visiting national parks and exploring the outdoors. This initiated her interest in the environment. Her previous work at Climate XChange researching state-level climate policy and work at a community center in Roxbury, MA established her passion for issues addressing climate policy through intentional community engagement.
​
Outside of work, Natalie enjoys rock climbing, hiking, and biking. She also loves discovering new ice cream shops across Massachusetts.