Luis Navarro, Program Coordinator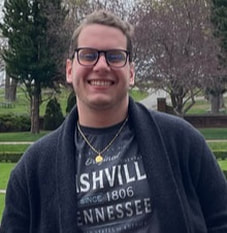 Luis Navarro attends Suffolk University, and he is a second-semester senior whose major is Political Science, Philosophy, and Economics. He was born in Venezuela but currently lives in Lawrence, Massachusetts. He is interning in the Neighborhood Outreach program at All In Energy.

A fun fact about him is that he owns 9 instruments including, 4 guitars, two keyboards, a harmonica, a cajon drum, and a melodica (blowing keyboard).

From the internship, he hopes to learn how a nonprofit organization is managed, and how there can be a positive change to communities through nonprofits. He also wants to build on his organizational skills to improve his professional capabilities. He has a great resume full of different experiences including extracurricular activities where he has been a leader. At North Shore Community College, he was president of the Music Club, Chief of Staff for the Student Government Association, Vice president of the Multicultural Society and the First Generation Club. At Suffolk University he is the president of Suffolk University Football Club, and also president of the Suffolk University Musician's Network.