Jon Simning, Staff Writer and Special Projects Manager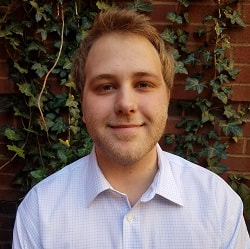 Jon is a Neighborhood Outreach Representative who started working at All In Energy in October 2019. He recently moved from Oregon, where he got Bachelors degrees in Political Science and History from Oregon State University. He also has a Graduate Certificate from Portland State University in Energy Policy and Management. Prior to All In, he interned for the City of Bend, Oregon, working on their Community Climate Action Plan. That's where he discovered his passion for helping local communities reach climate goals, and reduce carbon emissions.

Jon is currently interning at HEET, another non-profit focusing on reducing fossil fuel consumption. In his free time, Jon enjoys hiking, board games, and spending time with his friends and partner.