Jean Gouvea, Visual Design and Communications Coordinator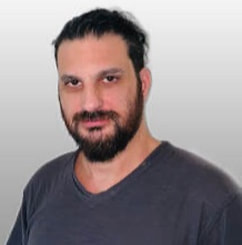 Jean is originally from the megalopolis of São Paulo, Brazil. He has a background in technology and education, and he is currently pursuing a degree in Visual Media Arts at Bunker Hill Community College.

A cause which he cares for is the preservation of the environment and sustainable living. The internship at All In Energy allows him to directly work with Massachusetts residents to improve their living conditions by making their homes more energy-efficient.

​Jean spends his free time making music and other types of art and enjoys being around nature.