Haven Vincent-Warner, Community Programs and Partnerships Manager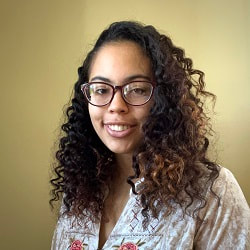 Haven is the Community Programs and Partnerships Manager for parts of the Western MA community, specifically Springfield and Berkshire County. Her work focuses on helping communities, small businesses, and local organizations take advantage of the energy efficiency programs available in Massachusetts.

Haven has been working as a community organizer since she was 13 years old. She was first involved in organizing to help meet the specific needs of people in Western MA. Her advocacy developed as she went on to write and promote climate justice-related legislation in the MA statehouse, along with leading in statewide climate-focused coalitions. Haven got to deepen her skill set in the last two years, which she spent creating a long-term organizational plan for the national Sunrise Movement.

Haven is thrilled to be able to work in her community again. She hopes that with All in Energy, she can invest in the parts of her community left out of the clean energy conversation.

In her time outside work, Haven loves to cook, explore the outdoors, make art, and spend time with her friends and family.