Goldera Surles, Marketing and Communications Intern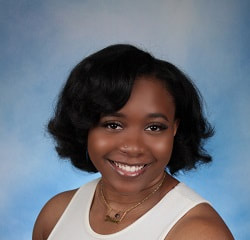 Goldera

is currently pursuing a Master of Arts in Communication at Merrimack College. She graduated this past spring from Molloy University with a double major in Spanish Literature and Culture, and Communications with a media concentration.

Goldera

moved to Massachusetts to become a Division 1 bowler and student athlete, a graduate residence director, and further her love and expertise in production and social media. Outside of entertainment and bowling,

Goldera

has a strong love for music, listening to almost every genre possible (minus heavy metal).
​
The New Jersey native is working as our Marketing and Communications Intern during this Fall of 2022. As she hones her focus on her work by playing some music and getting through the day, she hopes to connect with underserved communities through the work she develops at All In Energy, finding more creative ways to engage people to encourage them to save their energy and their pockets.