Francesca Reznik, Community Programs Manager and CBSM Lead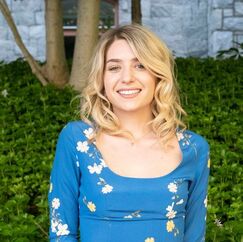 Francesca is currently the City of Cambridge Program Manager. In her role, she works closely with the Cambridge Energy Alliance to manage rollout and increase uptake of various renewable energy and energy efficiency programs provided by the city, from community solar to electric vehicles.

Francesca was born in Mexico but grew up on the Jersey Shore. She graduated Magna Cum Laude with distinction from the University of Pennsylvania in 2019 with a BA in Religious Studies. She then went on to receive her Master of Behavioral and Decision Sciences, with a concentration in Public Policy, from Penn in 2020. Currently, she is a part-time student at Harvard Divinity School, making her particularly connected to the City of Cambridge.

​Francesca brings her deep knowledge of people--from both a humanities and social scientific perspective--to her work at All in Energy. Her previous professional position was at the Biden for President campaign, where she worked as a fellow on the Digital Platform Strategy Team. She looks forward to growing All in Energy's partnership with Cambridge and doing her part to help the Greater Boston Area, and eventually all of New England, become completely carbon neutral.

​In her free time, Francesca loves hiking, swimming, dancing, reading, watching movies/TV, cooking, baking, and of course, eating. Her biggest hobby is running a food blog Instagram account with her partner where they post all their creations. She also enjoys puzzles, backgammon, and card games.