Ankit Yadav, Salesforce Development and Data Intern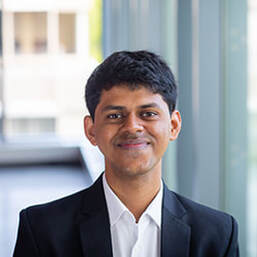 Ankit is originally from Mumbai, India and has joined Boston University to pursue his Masters in Computer Science in Fall 2021. As the world was getting used to the new normal Ankit decided it was time for him to start fresh and look for new and better opportunities.
Ankit had traveled abroad and completed one year of schooling in the UK where he was introduced to new cultures and languages. Ever since Ankit had wanted to travel the world and see what other things the world has to offer.
Before joining Boston University, Ankit was an Application Development Analyst at Accenture where he was introduced to a lot of IT fundamentals and where he was able to polish his coding skills. Ankit has previously worked in the Retail, Services and Biotech industries.
Ankit wishes to grow as a skilled programmer and as an entrepreneur. He also likes
to learn new things and develop new skills
, having recently picked up Ice Skating. Ankit is a multilingual with the languages English, Hindi, Marathi, Bhojpuri under his belt and is working on learning German and French. Ankit likes to stay minimalistic and commutes usually on bikes inside the city. Ankit also likes to go on Hikes and enjoys swimming.
I want to grow my programming skills, learn to work in a team, solve problems to make the world a better place, learn more about entrepreneurship, work for a non-profit organization.