Aliyah Villa, Neighborhood Outreach Fellow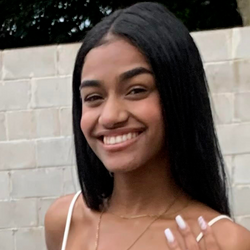 Aliyah was originally born in Lawrence but her family immigrated to the U.S. from the Dominican Republic. She is currently a Freshman at her local college, Northern Essex Community College. She is majoring in nursing and hopes to one day become a traveling nurse to be able to follow her career dreams while also traveling around the world. A fun fact about her is that she enjoys reading and tends to reread her childhood favorites .
​
Aliyah will be a part of the neighborhood outreach team, and will be working directly with residents to help them receive benefits from the Mass Save Program. She is excited to be able to be a part of the team that can directly serve residents.