Alec Mackay, Neighborhood Outreach Fellow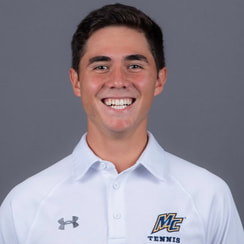 Alec is a senior at Merrimack College. He will be graduating in May of 2022 with a B.A. in Economics and a Minor in Finance. He is from Bogota-Colombia and came to the U.S in August of 2018 in order to study and play tennis. He is a member and captain of the Merrimack Men's Tennis team. He will be working this summer as a Neighborhood Outreach Representative helping to connect residents in different cities of Massachusetts with statewide programs that are going to help them to reduce their energy consumption and save money.

​He is very excited to work for a non-profit organization such as All In Energy that is going to show him a wider view of how non-profit organizations work and how the clean energy industry is progressing in the U.S, especially in Massachusetts. He is also very happy that his work is going to help the people that need it the most.