Lilo Roque, Program Administrator and Merrimack Valley Outreach Support Intern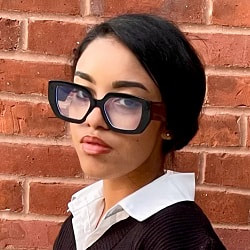 Lilo is a sophomore at Bunker Hill Community College with a communication concentration. She plans on continuing her education in communication sciences and disorders with her studies. She hopes to one day work hands-on with students of all kinds and aid in speech communication as a career. Lilo has worked as an administrative intern at various locations, such as Boston City Hall, the YES program, and MASSLEAP. A fun fact about her, she publishing her first poetry book titled
Polar Garden
and is a proud member of the New England Poetry Club.
Lilo is originally from Boston, Massachusetts, however, grew up within the Wakefield Public School system as a METCO student. Her family grew up on the island of Puerto Rico, and she has welcomed her culture with open arms.
She will work as a Program Administrator and Merrimack Valley Outreach Support Intern at All In Energy.
​