Jing Cheng, Full Stack Developer Intern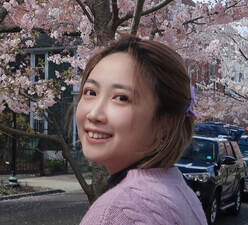 Jing
is a computer science graduate student at Brandeis University with experience in both web and mobile development. Prior to joining All In Energy as a Full Stack Developer Intern,
Jing
completed two software engineering internships, gaining valuable industry experience.
Jing
has a strong passion for clean energy and the environment, which is what drew her to All In Energy. With a background in computer science and a desire to use technology to create innovative solutions,
Jing
is eager to bring her skills and knowledge to the All In Energy team.

​When she's not coding, she enjoys climbing and reading. She is committed to continuously improving and staying current with the latest developments in the field.
Jing
is excited to be a part of the All In Energy team and contribute to the company's mission of promoting clean energy and sustainability.