Jake Matyi, Program Administrator & Outreach Support Intern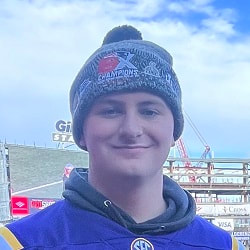 Jake is a second semester senior at Bridgewater State University studying political science with a concentration in American politics. Jake joined the team as a Program Administrator & Outreach Support Intern for the spring semester 2023. Previously, Jake has interned with the Executive Office of Public Safety focusing mainly on public safety and re-entry grants. Also, he has worked as an Intern to a Town Administrator working on a wide range of projects to support the municipality.
From this internship Jake hopes to gain more experience in the nonprofit field and get a better understanding of how non profits organizations work efficiently with municipalities and state governments.
​In his free time Jake enjoys relaxing on the lake during the summer with friends and family. His favorite place to travel to is Disney World because he grew up going there a lot with his family. Also, he likes to watch the Red Sox, Celtics, and Patriots on a regular basis.